Empty space, drag to resize
"Cyber Prince"
Size: 4000 x 5000 pixels
Limited Print Size 1/1: 84.1 x 118.8 cm / A0
Price: R6000 (ZAR)

Technique: Digital

Cyber Prince is a character design that's meant to depict online social connectivity, as well as our overall ability to connect with those in different places.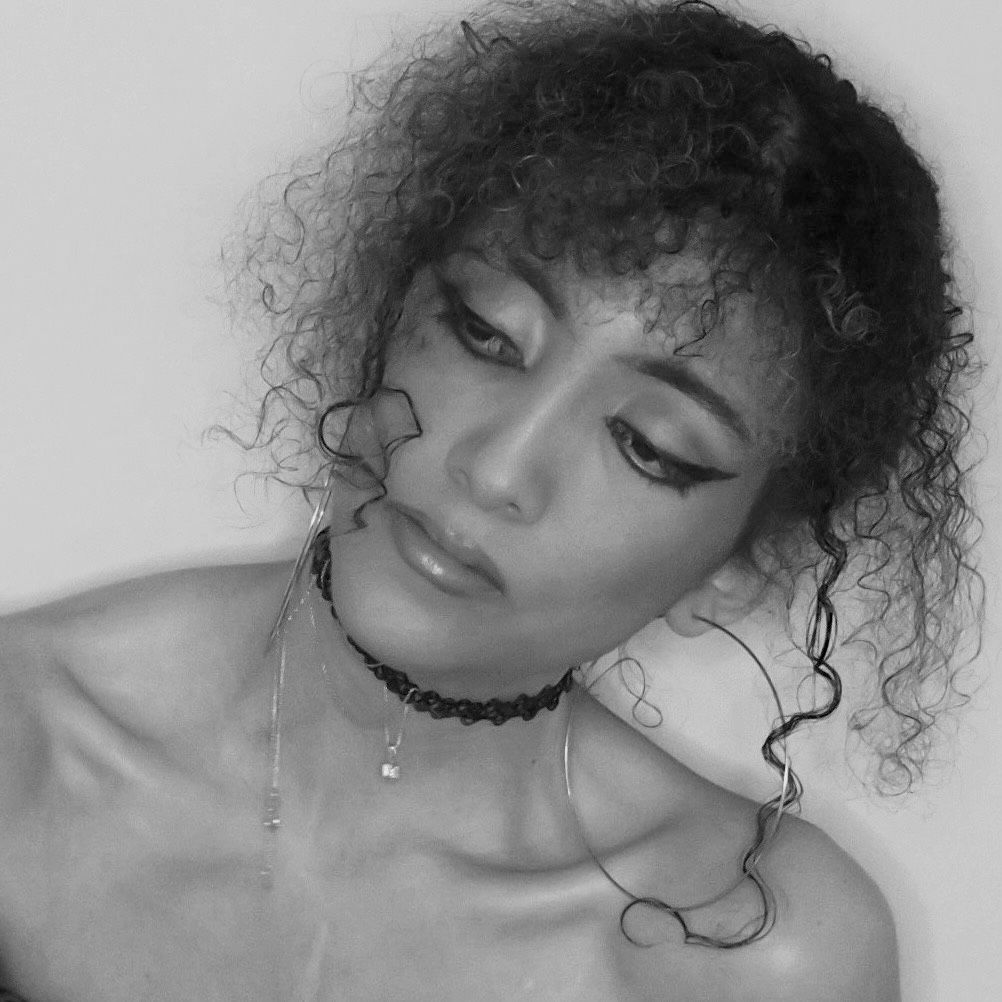 Zara
"It's not the struggle that obliges us to be artists, it is the art that obliges us to fight." (Albert Camus)
Zara Newman, a self-taught South African artist, finds in art the strength to fight and show her true essence to the world. Affected by Marfan syndrome, Zara has always struggled in her life and her artworks are the aesthetic representation of her desire to emancipate herself, to give meaning to her experience and to raise it as the motivating force of her entire life. Her contemporary portraits, with marked and decisive features, represent human beings, their relationship with the outside world and wandering around the world. And the recovery of anatomical features typical of black people is no coincidence: the artist's intention lies in the desire to reclaim her origins, to obtain justice and to recall the many and different problems that afflict today's social structure, a discriminatory and non-inclusive society. The works of Zara Newman, although very personal, open to a universal theme and anyone can recognize themselves. Anyone who has suffered in life has been discriminated against or cast aside. Her art is about this: by showing the different facets of human emotions, it wants to scream to the world what the truth really is.
Contact Us
General business & partnerships
jon@norwegianculturalcenter.com
REGISTRATION, MARKETING, ETC
valerie@norwegianculturalcenter.com
olga@norwegianculturalcenter.com
Created with