Produce theater with the Norwegian Cultural Center
Karius & Baktus
THE INFAMOUS NORWEGIAN CHILDREN'S THEATRE
Feb 2022: Norwegian Cultural Center brings Singapore this well-known pedagogical story, loved by generations of Scandinavians. And for the first time to the world, in Mandarin. 09 February - 13 February, 2022. Directed by: Jacklyn Kuah


Download the digital program
Read about our all-Singaporean cast, our founder's message, and enjoy a fun activity for your kid to learn more about dental health.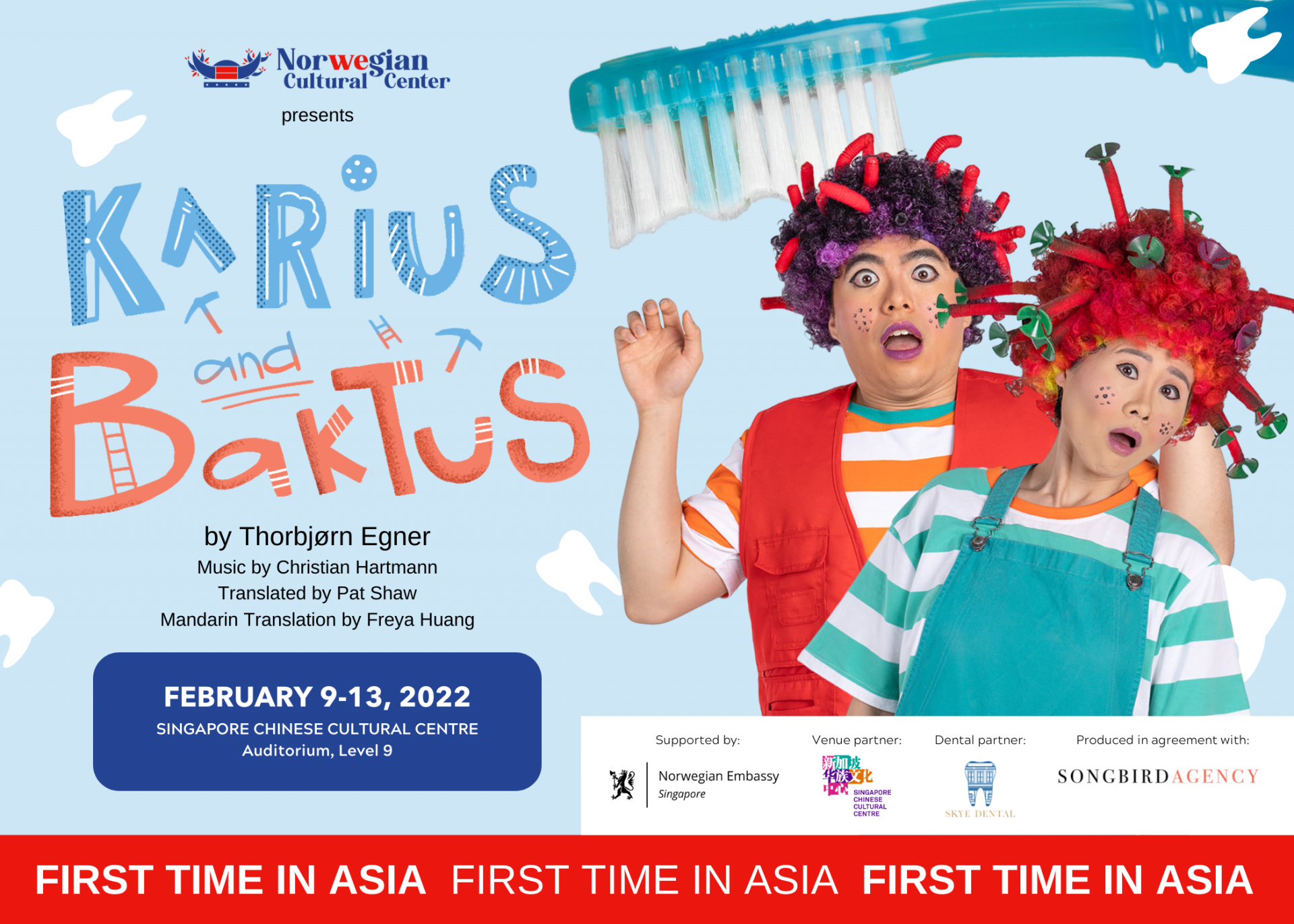 Karius & Baktus in Singapore
February 9-13, 2022 | Singapore Chinese Cultural Centre (SCCC)
Watch Karius & Baktus
Watch the famous Norwegian children's theater show, Karius and Baktus. This pedagogical story teaches kids the importance of good dental care in a fun and humorous way.


Join our newsletter
Get exclusive news, deals, and updates on our events and programs. No commitment, you can unsubscribe anytime.
Created with