SIMULTANEOUS EXHIBITIONS IN TWO COUNTRIES · EMPOWERING ARTISTS · AMPLIFYING ARTISTIC IMPACT
National Day 2022
Singapore
Organised by Norwegian Cultural Center together with The Norwegian Embassy in Singapore, NBAS, The Seamen's Church and ANSA.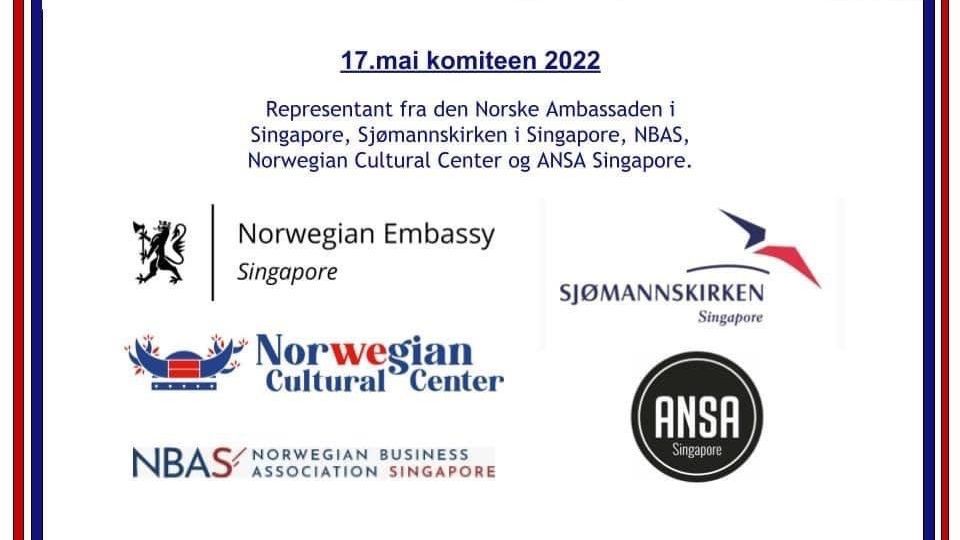 Artists for Ukraine
A successful fundraising concert in support of the humanitarian crisis in Ukraine. April 24, 2022, Singapore Repertory Theatre. Amount raised and transferred to Singapore Red Cross: S$ 23,431.63.
Read more
Karius & Baktus
THE INFAMOUS NORWEGIAN CHILDREN'S THEATRE
Feb 2022: Norwegian Cultural Center brings Singapore this well-known pedagogical story, loved by generations of Scandinavians. And for the first time to the world, in Mandarin. Directed by: Jacklyn Kuah
Christmas Concert
In December 2021 Norwegian Cultural Center and Norwegian Embassy in Singapore arranged a Christmas Concert with Resound in Gardens by the Bay with support from Equinor and DNV. Photo credit: Norwegian Embassy in Singapore, Jon Vikan and Sigrid Inderberg
Virtual Weekend
In July 2021 Norwegian Cultural Center arranged a virtual weekend with film screenings, game nights, artist spotlights and a children's play.
National Day 2021
Norwegian Cultural Center initiated the planning of a 17th of May Celebration. Together with The Norwegian Embassy in Singapore, NBAS, The Seamen's Church, ANSA and Norskskolen. A photo competition resulted in candy gifts to some happy children:)
Created with