Norwegian Celebration with Tine Thing Helseth and Resound Collective
SINGAPORE: Join us in celebrating the Norwegian National Day in Singapore on May 27, 2023, with a special concert featuring world-renowned Norwegian musician Tine Thing Helseth and Resound Collective, a professional orchestra in Singapore.

This event, organized by the Norwegian Cultural Center and its partners, presents a unique opportunity to support and participate in an occasion that brings Norwegians together and celebrates Norwegian culture.
National Day 2022
Singapore
Organised by Norwegian Cultural Center together with The Norwegian Embassy in Singapore, NBAS, The Seamen's Church and ANSA.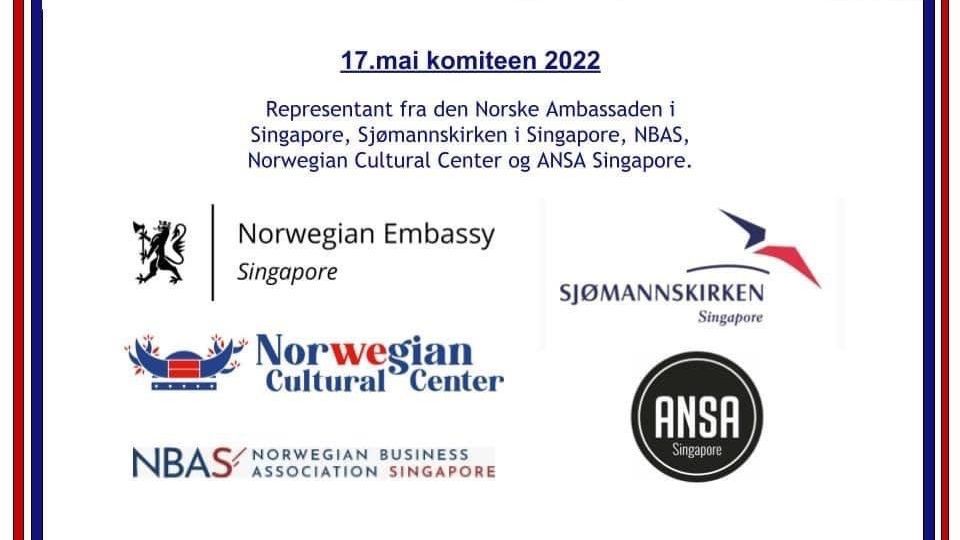 Artists for Ukraine
A successful fundraising concert in support of the humanitarian crisis in Ukraine. April 24, 2022, Singapore Repertory Theatre. Amount raised and transferred to Singapore Red Cross: S$ 23,431.63.
Read more
Karius & Baktus
THE INFAMOUS NORWEGIAN CHILDREN'S THEATRE
Feb 2022: Norwegian Cultural Center brings Singapore this well-known pedagogical story, loved by generations of Scandinavians. And for the first time to the world, in Mandarin. 09 February - 13 February, 2022. Directed by: Jacklyn Kuah


Christmas Concert
In December 2021 Norwegian Cultural Center and Norwegian Embassy in Singapore arranged a Christmas Concert with Resound in Gardens by the Bay with support from Equinor and DNV. Photo credit: Norwegian Embassy in Singapore, Jon Vikan and Sigrid Inderberg
Virtual Weekend
In July 2021 Norwegian Cultural Center arranged a virtual weekend with film screenings, game nights, artist spotlights and a children's play.
National Day 2021
Norwegian Cultural Center initiated the planning of a 17th of May Celebration. Together with The Norwegian Embassy in Singapore, NBAS, The Seamen's Church, ANSA and Norskskolen. A photo competition resulted in candy gifts to some happy children:)
Created with