Partnership India
NCC is collaborating with Shahroz Ali Khan, an entrepreneur and entertainment producer from India, to bring Film Producers to Norway.
Sandefjord 14.8.2022: Shahroz Khan & Jon Vikan
Partnership Pakistan
CLIFF Pakistan are working to promote cultural, literary, friendship relations between Pakistan & Norway with the Collaboration of Norwegian Cultural Center. A Memorandum of Understanding was signed August 2nd 2022. Jon Vikan from Norwegian Cultural Center is nominated the Peace and Cultural Ambassador of Cliff Pakistan in Singapore and Norway.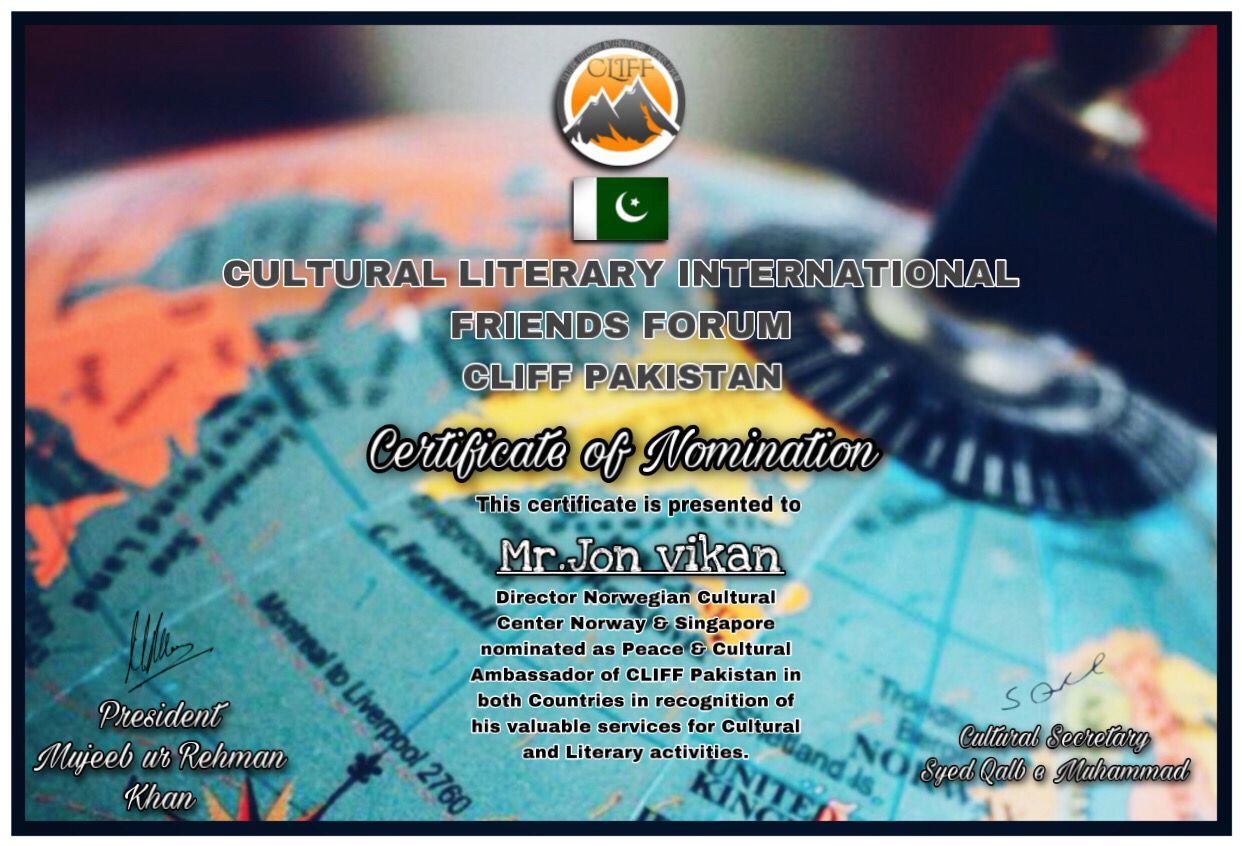 Partnership South-Korea
Aug 5th 2022: We are excited to announce that 3space will be working with NCC to help NFT artists meet new audiences by hosting local exhibitions throughout Europe and South East Asia.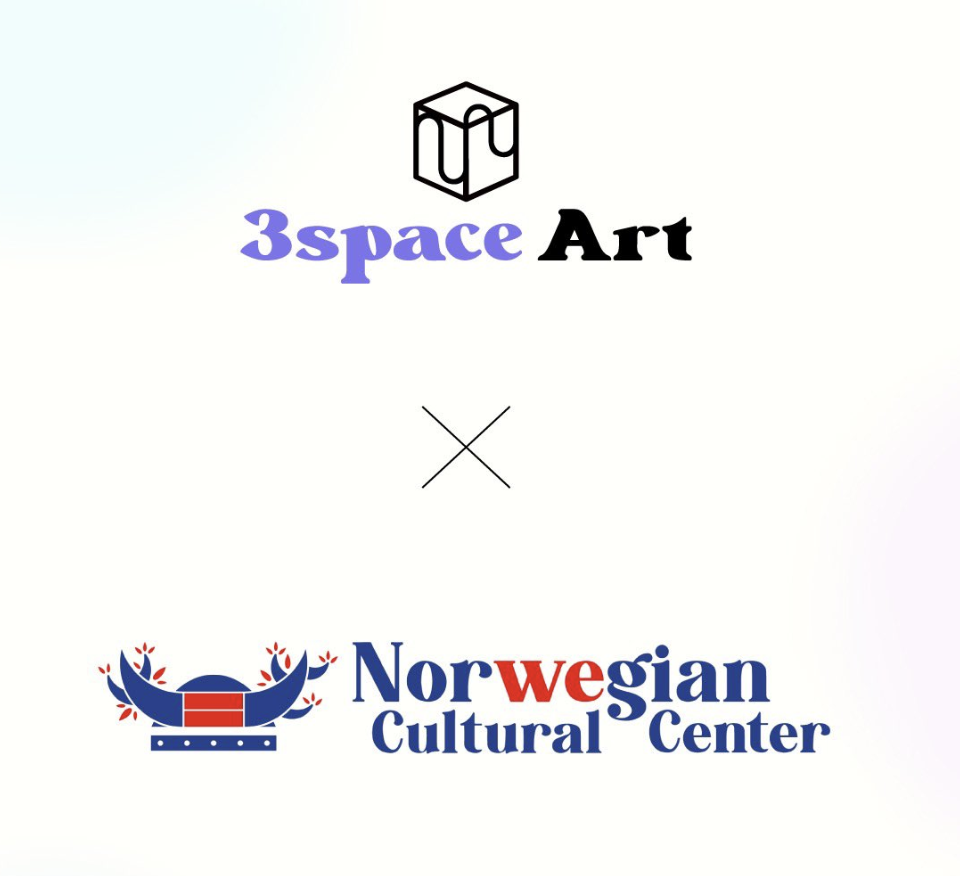 Skye Dental was the exclusive dental partner for the Asia Premiere of
Karius and Baktus in Singapore
How can we help?
Complement your company's broader contribution to society and increase your publicity. All NCC programmes and activities are available for partnership:

- Theatre Shows
- Concerts / Events
- Exhibitions
- Artist Spotlight
- Chef's Kitchen
- Sofa ChitChat
and more
Create and sell your course
Monetise Your Skills
Use Norwegian Cultural Center as your platform to reach a wide audience for your course. We help you get set up!
THIS IS WHAT WE OFFER TO
Membership Partners
Bronze
Social Media / EDM
Quarterly round-up social media post (catalogue only). No unique social media post.

Inclusion in the round-up membership EDM.
Website feature / other
Yes, with small logo only
Silver
Social media / EDM
Quarterly round-up social media post.

Unique social media post about the brand (2x a year)

Inclusion in the round-up membership EDM (2x); with silver tier partner highlights section
Website feature / other
Yes, with logo bigger than bronze, but not bigger than gold partner logos.

Open for discussion
Gold
Social media / EDM

Quarterly round-up social media post.

Unique social media post about the brand (4x a year)

Inclusion in the round-up membership EDM (2x); with gold tier partner highlights section.

Special solo EDM about the brand

Website feature / other
Yes, with logo bigger than bronze and silver.

Open for discussion
Facebook reach (August 2022)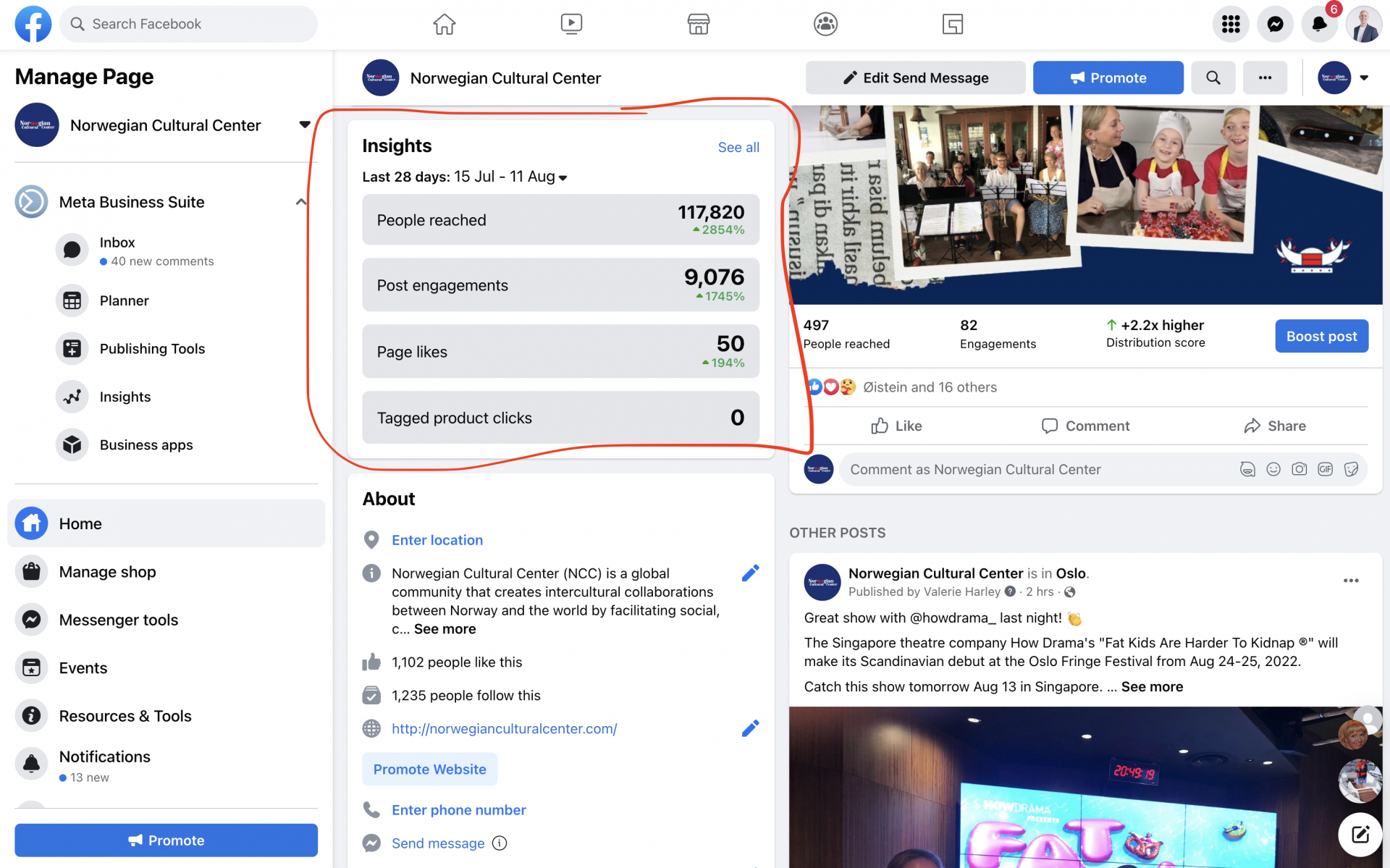 Created with